FOR RELEASE
June 2, 2011
From PW to BEA, Godges Soaks Up
New York Literary Scene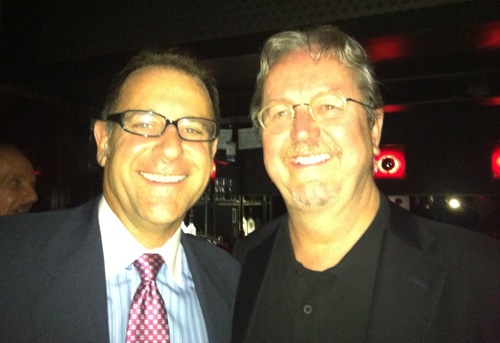 The author parties in New York with the great man of publishing himself,
George Slowik, owner of Publishers Weekly.
PHOTO AND VIDEO BY CARL PRITZKAT
FRESH FROM THE FESTIVITIES at the Indie Book Awards on May 24, 2011, author John Paul Godges continued his whirlwind tour of the New York literary scene with a private party hosted by Publishers Weekly owner George Slowik, followed by several days at BookExpo America, the leading North American publishing event.
At the expo, Godges signed lots of books for super-friendly librarians and book distributors, gained intriguing insights from folks at university presses, and conducted spirited interviews with Maggie Linton, talk show host for Sirius Radio, and Jeff Rivera, founder and editor-in-chief of The Gatekeepers Post.
Thanks to the party hosts, expo organizers, and book-loving journalists!
§
As shown in the 26-second video above, it was very fun meeting lots of interested librarians and book distributors and autographing copies of the book for them!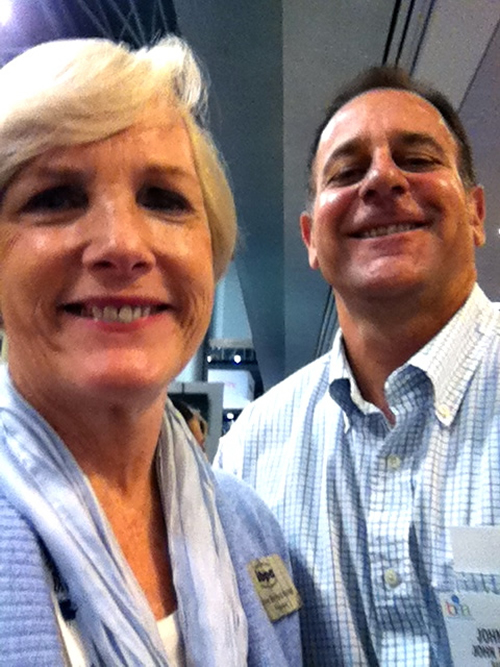 Special thanks for many wise and generous tips at BookExpo America are due to Florrie Binford Kichler, left, president of the Independent Book Publishers Association.