Purchase the Book
Click your purchase preference below (a separate window will open for each item clicked). Oh, Beautiful: An American Family in the 20th Century is available in paperback edition, including 34 black-and-white photographs, from the Amazon and CreateSpace e-stores. Oh, Beautiful is also available in Kindle e-book edition from Amazon and in multiple e-book formats from Smashwords, including those sold through the Apple iBookstore, Barnes & Noble, and Kobo. When possible, the e-books contain the 15 photographs shown in the Outline section of this website.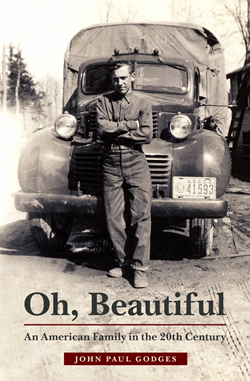 Click to Buy . . .
Amazon Paperback
CreateSpace Paperback*
Kindle E-Book
Smashwords E-Books

iBookstore E-Books

Nook E-Book

Kobo E-Book

paperback • 532 pages • $19.99 •
ISBN 978-1-4515-0801-7 •
e-book formats at $2.99 •
e-book ISBN 978-1-4523-6899-3
* Better printing quality than Amazon, for the same price!