Enjoy the "Oh, Beautiful" Videos
Now Playing Here!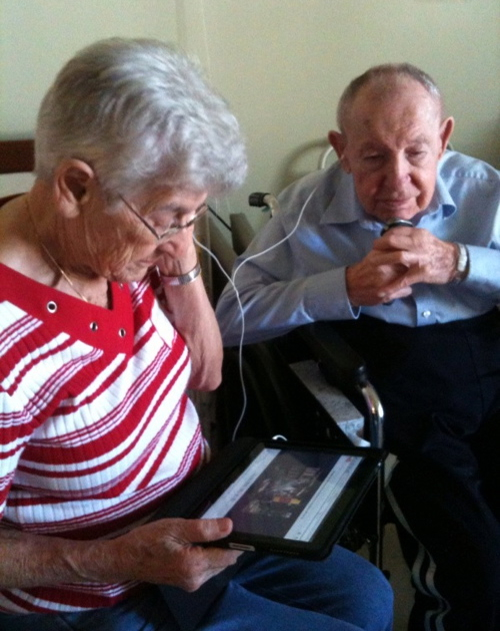 IN 2010, IDA AND JOSEPH GODGES, the principal protagonists of Oh, Beautiful:
An American Family in the 20th Century, watch YouTube videos of the Village Books event on an iPad, each with one earplug connected to the tablet. Call it a wePad.
PHOTO BY MARY JO GODGES