FOR RELEASE
May 5, 2011 (Feliz Cinco de Mayo!)
Books, Friends, and Fans:
Who Could Ask for Anything More?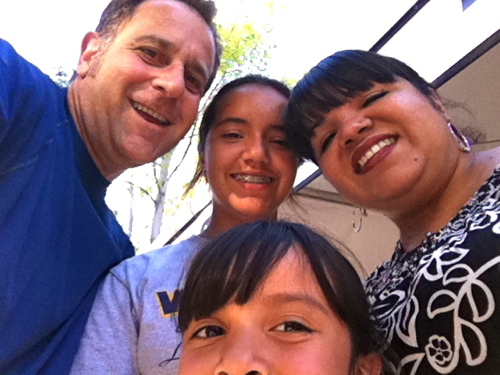 The author huddles with his new best fans, Maria Anguiano (right) and her daughters Jennifer and Audrey Ortega, at the L.A. Times Festival of Books. What a great time!
IT WAS A WEEKEND OF REUNIONS with old friends and introductions to new ones. People of all ages and backgrounds coming together to celebrate the written word. For free. Now that is how life should be!
That was the L.A. Times Festival of Books, held at the University of Southern California on April 30 and May 1, 2011. The photos here capture the mood.
"It's very cool," author John Paul Godges told friends Bill Mejia and Bruce Burke at the event. "I've run into people here from childhood, high school, graduate school, my days in San Francisco, volleyball, and work. You know you're doing something right when all different parts of your life converge at a book festival!"
§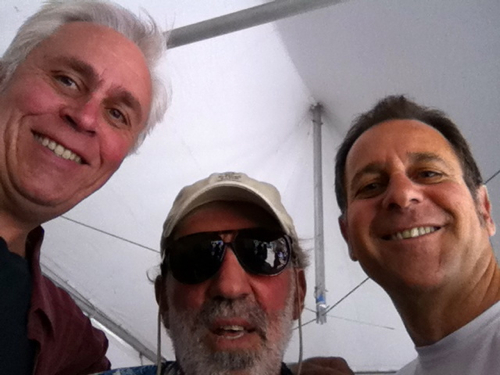 It was an honor to hobnob at the book festival with the esteemed Matthew Jaffe (left) and Tom Gamache (center), author and photographer of the breathtaking book, The Santa Monica Mountains: Range on the Edge.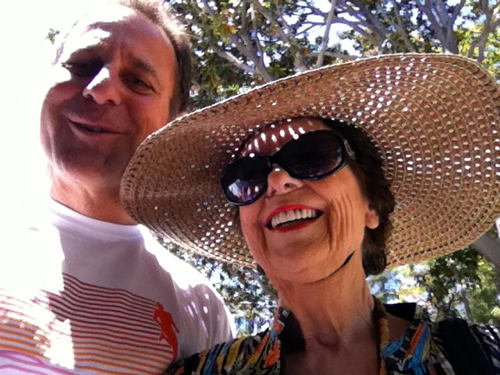 The author meets his favorite godmother, Patricia Jersin, at the book festival.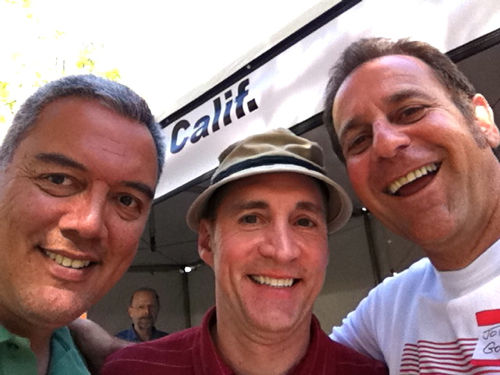 Friends Bill Mejia (left) and Bruce Burke (center) drop by to lend their support!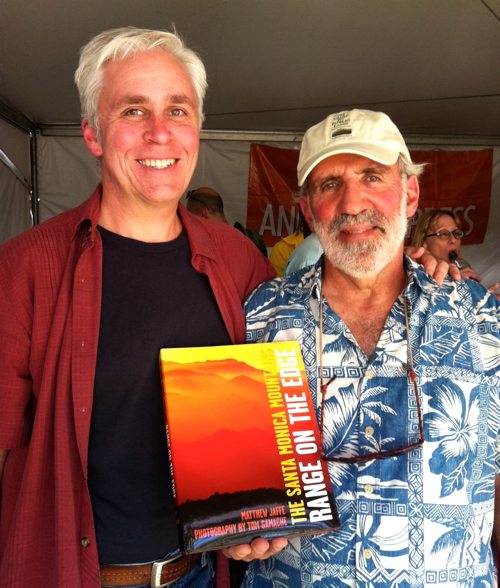 Matthew Jaffe and Tom Gamache, author and photographer, give their wrists a rest from signing copies of their book at the Angel City Press booth.