FOR RELEASE
June 1, 2011
Medal-Winning Authors Let Loose at
Indie Book Awards in New York City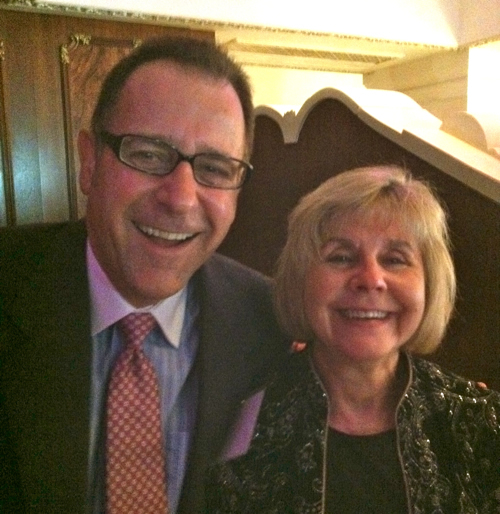 Author John Paul Godges hit it off with the bubbly Judy Monahan, life of the party, especially when the champagne began to spill. When he christened her dress with an exquisite vintage, she doused his jacket in sparkles, and their bond was forever sealed.
IT HAS TAKEN A WEEK TO RECOVER from the festivities at the 2011 Next Generation Indie Book Awards in New York City, which honored the best independently published authors of the year on May 24, 2011.
Held at the Rose Club in New York City's swanky Plaza Hotel, the awards ceremony drew scores of customarily contemplative scribes for a rare evening of revelry. Fortunately, a sober cameraman captured the uncharacteristic carousing.
But as the evening came to a close, the characters resumed their normal behaviors, faithfully adding one another's books to their reading lists.
§
For the full list of winners and finalists from the awards ceremony, click here:
2011 Indie Book Awards Winners and Finalists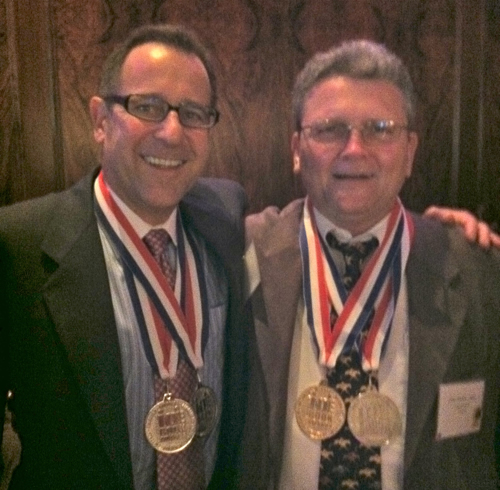 Godges toasts Robert Monahan, author of Bluegrass Betrayal and a fellow double medalist.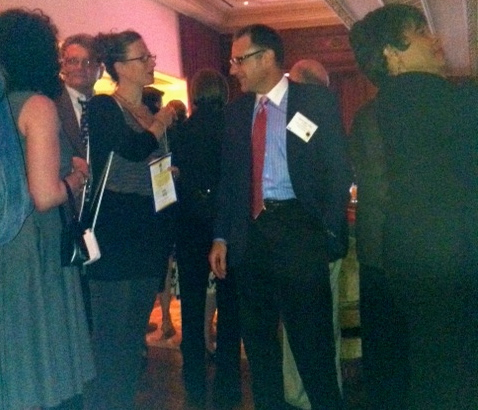 Godges hobnobs with another winning self-published author, Shani Raviv, who won the Memoir (Other) category for being Ana: a memoir of anorexia nervosa.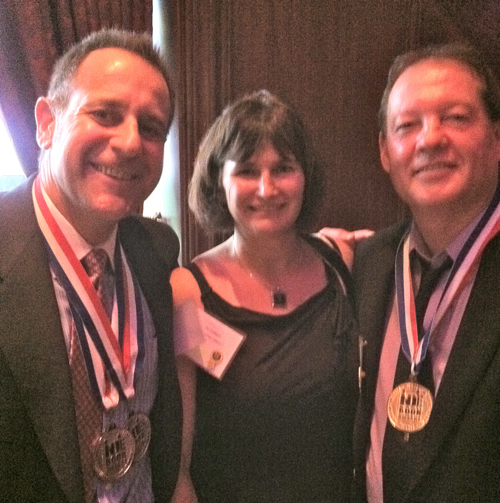 Godges picks up some pointers from Joy and Wayne D. Liebhard, M.D., author of Elephants in the Exam Room: The Big Picture Solution to Today's Health Care 'Crisis', winner in the category of Current Events/Social Change.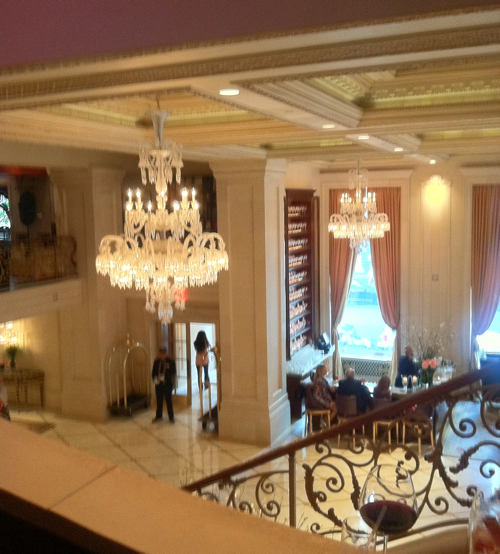 Elegance defined: the lobby of the Plaza Hotel at Fifth Avenue and Central Park South in New York City.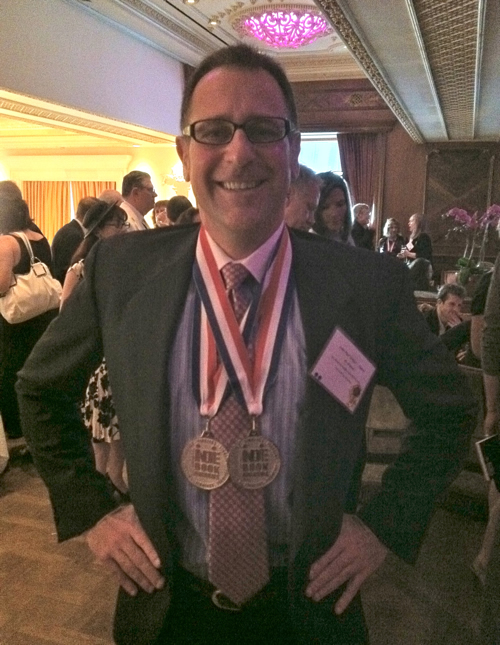 Eat your heart out, Mark Spitz! Just five more to go!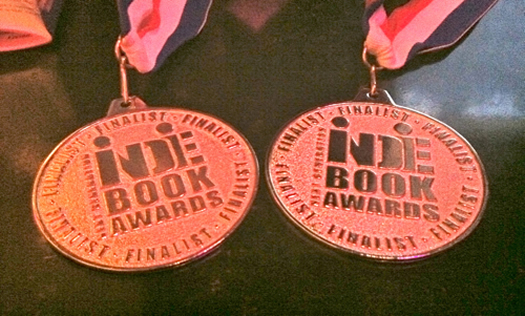 The medals for Oh, Beautiful: An American Family in the 20th Century, a finalist in two memoir categories. Shiny, aren't they?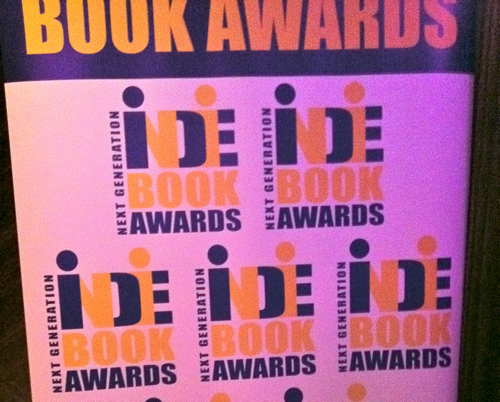 Farewell to the 2011 Next Generation Indie Book Awards!
PHOTOS BY MITCH RUSTAD
JACKET BY TONY TRAVOSTINO