8. Heartland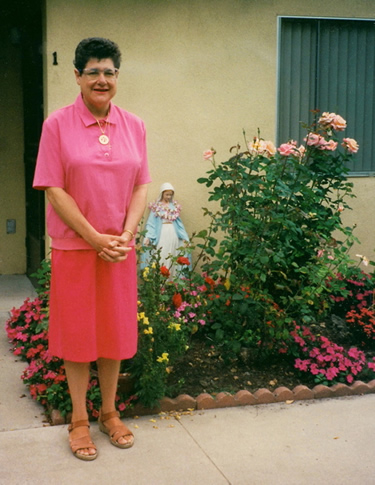 Geri Godges at age 40 in Seal Beach, California, in 1995.
IDA SEEKS REFUGE for herself and her children in Iowa. Joseph seeks refuge in Michigan.
Over the course of 25 years, Geri leads the family on a tumultuous journey through hospitals, schools, medications, and board-and-care homes in two states. The events associated with her illness dominate and threaten family life, driving people apart but ultimately bringing them closer together than they otherwise would have ever been.
To each person in the family, Geri imparts a crucial lesson that nobody else could impart. She becomes the single greatest formative experience that everyone shares in common. She becomes the least capable of functioning in society independently, but she becomes one of the most durable forces in holding the family together.