4. Guam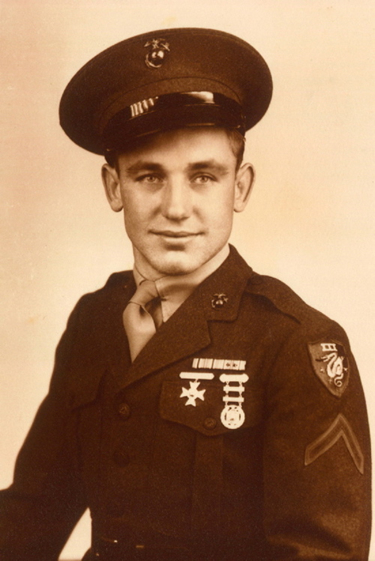 Joseph Godzisz in the U.S. Marine Corps,
San Diego, California, in 1942.
JOZEF ENLISTS IN THE U.S. MARINE CORPS to earn his citizenship by fighting in World War II. Figuring that he is at least half way toward becoming an American by enlisting in the Marines, he changes his first name to Joseph. While in boot camp, he creates a clever log of his service. He embarks on a defining journey that takes him to Maui, the Marshall Islands, the Kwajalein Atoll, the Eniwetok Atoll, Guadalcanal, and Guam. In the process, he becomes an American hero. He earns his citizenship. His spirituality suggests that he might not be the typical American warrior. Nonetheless, he embodies what it means to be an American in his or her finest hour.