14. Return to Guam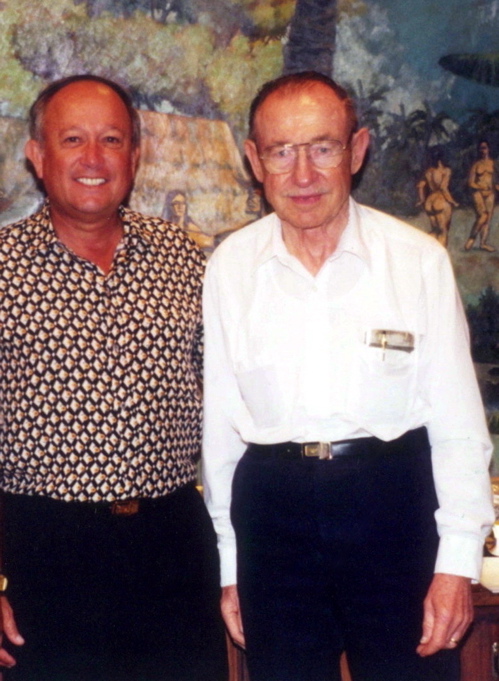 Joseph Godges (right) joins Carl T. C. Gutierrez, governor of Guam,
at Government House, the official residence of Guam's governor,
on May 2, 1997, in remembrance of the U.S. Marine Corps'
beachhead invasion at Agat, Guam, on July 21, 1944.
PHOTO COURTESY CARL T. C. GUTIERREZ, GOVERNOR OF GUAM
JOSEPH RETURNS to the scene of his finest hour. He relives the harrowing moments, recalls his lost buddies, and reflects upon the significance of his life.