3. Another Kind of Depression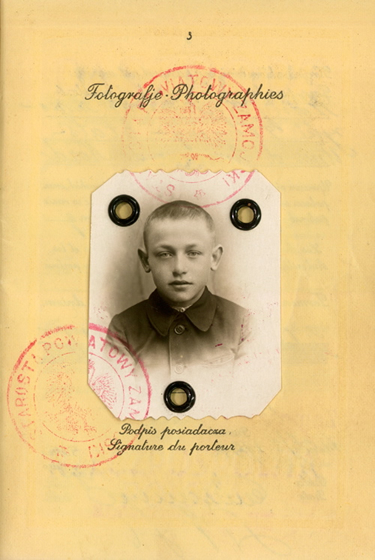 Jozef Godzisz, age 11, shown on his Polish passport in 1935.
THE AUTHOR'S FATHER, Jozef Godzisz, endures a tragic childhood in Poland. A fateful decision thrust upon him at the age of 11 leads him from the farming villages of Rozlopy and Deszkowice to the Polish ghetto of Detroit in 1935. The Detroit household is chaotic, but he finds order in his faith and begins to take charge of his life. He joins the Civilian Conservation Corps at the age of 17. He learns to love his adopted country. He finds salvation in the devout Catholicism of an extended family. His sentiments fuse into a dual devotion to church and state that will sustain him for the rest of his life.