PART FOUR:
COMING BACK TOGETHER

15. The Anniversary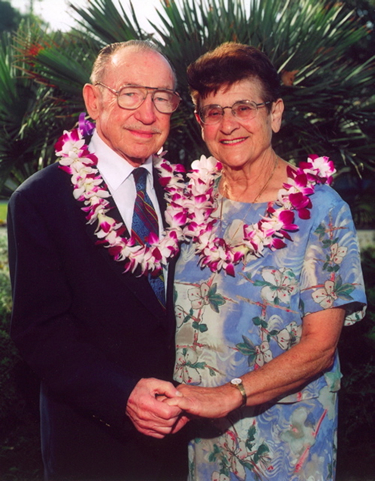 Joseph and Ida Godges upon completion of their 50th Anniversary Mass
at the Church of the Visitation in Los Angeles, California, on October 29, 1999.
PHOTO BY WILLIAM D. MEJIA
THE SIX CHILDREN HOST A MASS in 1999 to celebrate the 50th Anniversary of the wedding of Ida and Joseph. The priest cedes the pulpit to the children, who attempt to explain the insoluble marriage of the seemingly incompatible couple. The words upon the altar reveal as much about the children as about the parents.
The anniversary marks a culmination of not just 50 years of marriage but nearly 100 years of life in America. With the parade of perspectives passing on the altar, it begins to become clear how the family can heal—and how the beauty of America can endure.
§