1. Different Family Perspectives,
Similar Immigrant Histories

IN HER "GENEALOGY GEMS" PODCAST with author John Paul Godges, host Lisa Louise Cooke calls Oh, Beautiful: An American Family in the 20th Century "not only a fascinating read but also a wonderful example of what to strive for in writing your own family's history." She extracts genealogy gems and writing gems. Part 1 plays below.
§
"There is this ongoing conflict from one generation to the next, I discovered in my family's experience and I think in the American experience, between the need to find your niche as an individual and yet clinging to some sense of community."
Running time: 10 minutes, 33 seconds.
§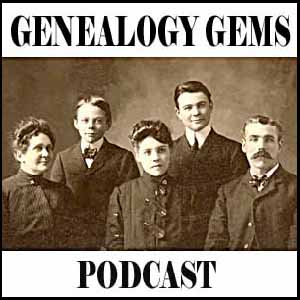 The complete podcast is also available free through iTunes, the iPhone and iPad app, the Android app, the Genealogy Gems Toolbar, and the Genealogy Gems website, linked from the podcast logo above.
§