2. From Ellis Island to Iowa:
Excavating the Family Archives
IN HER "GENEALOGY GEMS" PODCAST with author John Paul Godges, host Lisa Louise Cooke calls Oh, Beautiful: An American Family in the 20th Century "not only a fascinating read but also a wonderful example of what to strive for in writing your own family's history." She extracts genealogy gems and writing gems. Part 2 plays below.
§
"On each page of that particular ship manifest, the customs agent had forgotten to write the name of the ship! The top of each page said S.S. blank. And so although this information, this historical data, had been in existence for a hundred or so years, since 1902, it had been utterly inaccessible."
Running time: 9 minutes, 35 seconds.
§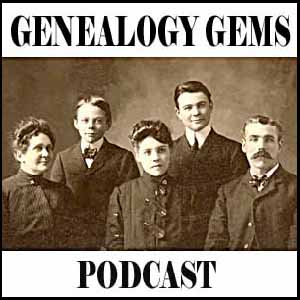 The complete podcast is also available free through iTunes, the iPhone and iPad app, the Android app, the Genealogy Gems Toolbar, and the Genealogy Gems website, linked from the podcast logo above.
§